Welcome

AYUSA IS A CONSTRUCTION AND LEASING COMPANY READY TO ATTEND YOUR COMMERCIAL, INDUSTRIAL AND LOGISTICS NEEDS.

Contacto ayusa

Welcome

AYUSA IS A CONSTRUCTION AND LEASING COMPANY READY TO ATTEND YOUR COMMERCIAL, INDUSTRIAL AND LOGISTICS NEEDS.

Contacto ayusa

Welcome

AYUSA IS A CONSTRUCTION AND LEASING COMPANY READY TO ATTEND YOUR COMMERCIAL, INDUSTRIAL AND LOGISTICS NEEDS.

Contacto ayusa
About Us
Ayusa started as a construction company attending the northeast of Mexico, expanding into the interior of Mexico and into the United States. We began in the area of industry and soon offered logistics, retail, commercial and residential services. Taking into account the varied needs of our clients, we focused on offering integral solutions for their projects.

Ayusa has worked for companies of many different countries, throughout Mexico, through integrated services in our different areas of expertise, we can help your project become a reality.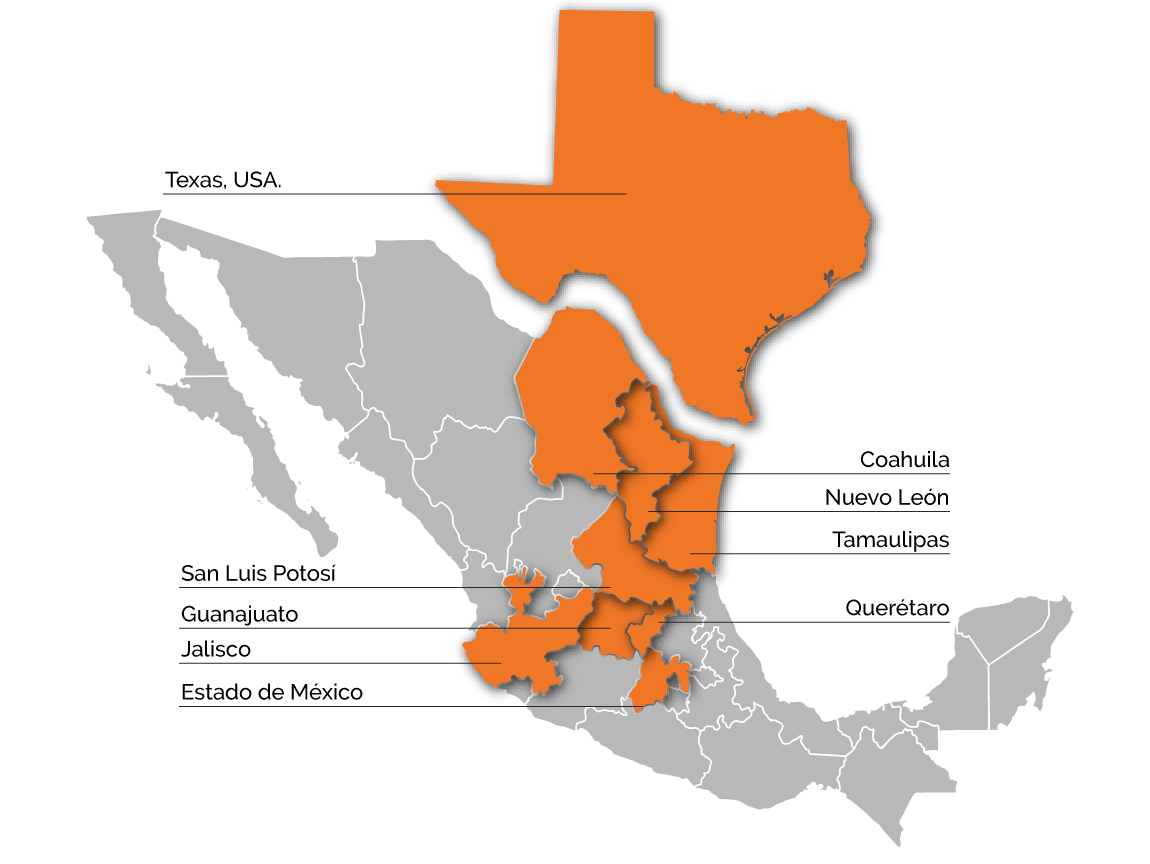 We are Ayusa
Play the video to learn more about us.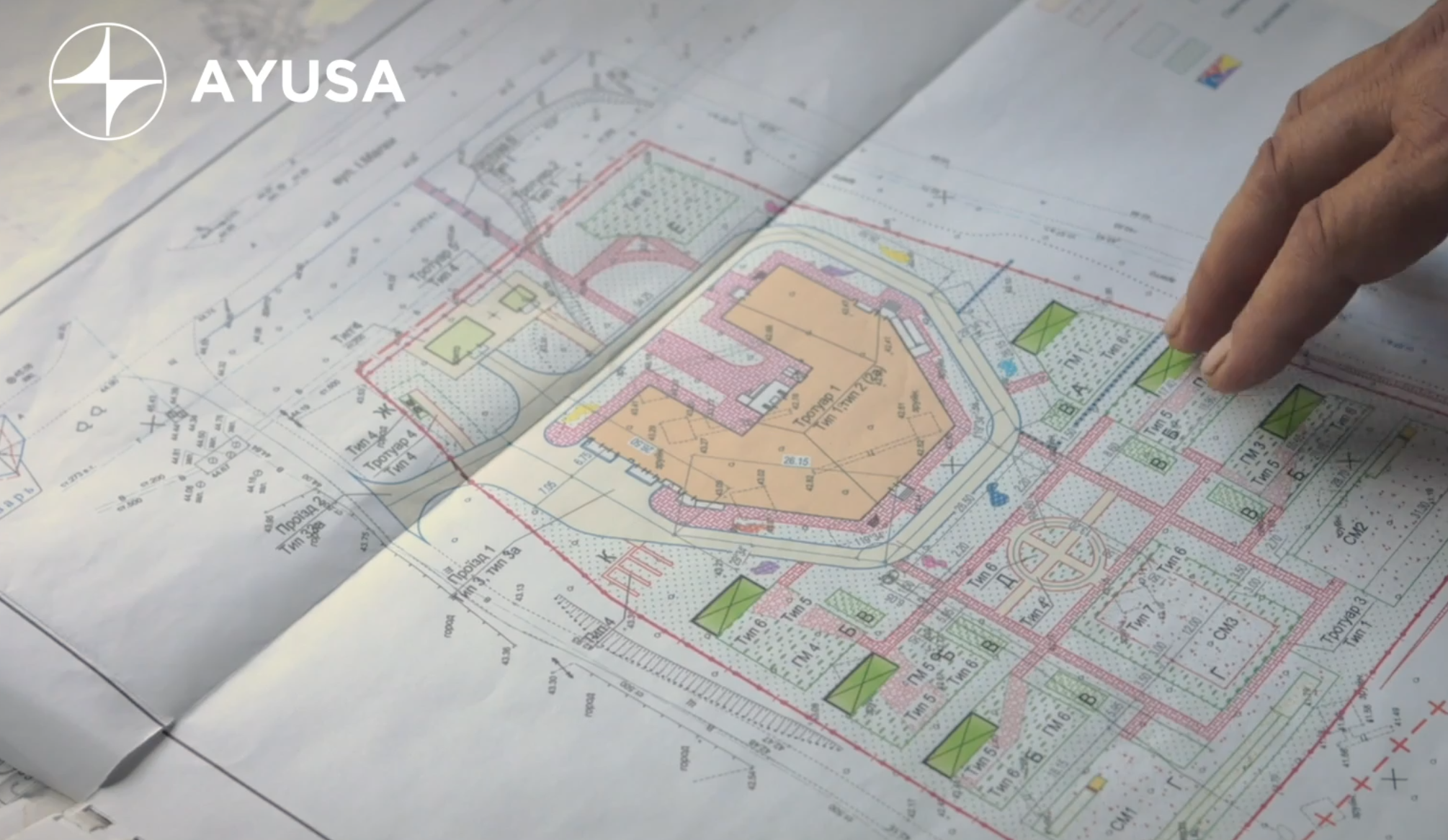 ACE Hardware • Aernnova • Agere Systems • Allied Signal • American Wood Moulding • Aspel • Ashcroft • AT&T • Atapco Industries • Austin Products • Axa Yazaki • BBB Industries • Briton • Breed Automitve • Candados Universales • Celestica • City Networks SA de CV • Core Composites • CRH México • Cyoptics • Cyoptics de México • Daetwyler Rubber México • Dana • Datacom • Datwyler Sealing Technologies • Dayco • Delco Remy • Delphi Delco Electronics • Eckerle • EMD Locomotive Company SA de CV • Emerson Electric • EPTEC SA de CV • Erika • Estafeta • Frenesius Medical Care • Freudenberg NOK • Fruit of the Loom • General Electric • General Motors • General Safety • GKN • GKN Aerospace • Goodyear • GSR • Hae Motronic • HAI • Hamill • Honeywell • ICON Recycling • Invacare • ITT/Fica • Johnson Controls • Kwalu Mexico • Lexmark Electronics • Lucent Technologies • Manitowoc • Medical Molding & Manufacturing • Nibco • Norel • North Hill Signal Processing • Norton • NP Mexico Company • Oechsler • Ohmite • Ohmite International • Olson International • Omniglow de Mexico Inm • OXXO • Panasonic • Parker Hannifin • Porta Systems • Preferred • PTI QCS • Quarder • Reinfro • Rimir • Rol • Saint Gobain • Solaris • Starkey • Sweet Little Mexico • Teleflex • Therma Tru • TK Industries • Triquint • TRW • United Technologies • Victoreen de Mexico • Weg • Zenith • Zoppas Industries
Testimonials
"Since the founding and establishment of our Company in Querétaro, AYUSA has been our partner to establish and grow our business. With a personalized and first level staff, who accompanies us first looking for the best location to install ourselves, and then, during our expansion to align our growth strategy with a second building. Thank you Ayusa and the staff for being part of our success in Mexico."


"We chose Ayusa as our developer because we recognized in the company and in the Ayusa people the perfect solution to fit our requirements for an industrial building in Mexico. Their values and business principles represented a great competitive advantage amongst their competitors. If we were to look back, we would make the same choice."



"Since the first day we noticed the quality of the construction and the presence of Ayusa in the region, due to this and its excellent service we chose Ayusa as our landlord."



"The contract was completed very soon and with no complications. The payment came on time as scheduled. We were able to figure out in a few meetings the best options related to our needs. In the second step after receiving the plans and details we worked together to reduce some costs as well. And also in this period of time we saw the experience of Ayusa's team. During the construction, we arranged with the Ayusa team a variety of small changes, improvements or corrections of points which were not correct. In general the all around quality of the building is of a high level. The service before the contract, the execution of SLB (Sale and Lease Back), the service during the building phase and the quality of the construction itself was good. Eckerle would choose Ayusa again. It was always a fair and open relationship."



"Ayusa is a professional organization that maintains a high level of focus on customer satisfaction. Whenever a concern arises, they are always very responsive to our business needs. They recognize a company's need to manage their business without interruption."


"Overall the experience with Ayusa has been completely satisfying. Even though our project was requested under an aggressive construction calendar, Ayusa delivered on time and budget as promised. It was their positive attitude that allowed us to overcome any obstacle we encountered during the process of construction."



"Ayusa is a developer highly concentrated on service. We have had a great relationship for the past nine years and just recently renewed our lease contract. A top notch company!"



"The professionalism that Ayusa projected and the willingness to make the project happen together with superb customer support and service were the main reasons to choose Ayusa as our developer."